Foundation Repair in Grand Rapids & Western Michigan
Get complete repair services for wall and floor cracks, bowing walls, and more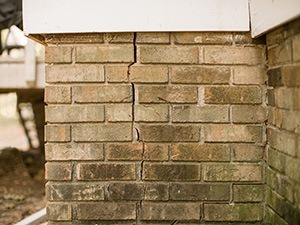 Solutions for every problem. If your foundation is cracked, buckling, or has other damage, our experts can restore your home to safe, functional condition.
No homeowner wants to deal with foundation repair, but foundation problems can affect your home's safety, appearance, and value. If you've seen issues such as floor cracks, bowing walls, or other foundation damage, Ayers Basement Systems can help. We will find the source of your problem and provide you with a quality foundation repair solution.
All of our patented foundation repair & leveling solutions are custom designed for your home. As the authorized Foundation Supportworks dealer in Michigan, we install warrantied products available nowhere else, and all of our foundation specialists are fully trained and certified.
If you're ready to find a solution to your foundation issues, give us a call at 1-888-489-4425 or click below to schedule a professional inspection with one of our foundation leveling & repair experts. We offer free estimates on all our work in Grand Rapids, Lansing, Kalamazoo and throughout the nearby areas.
What Our Customers Say!
By William & Cathy G.
Addison, MI

"I was so pleased with the companies installation crew. They worked quickly..."

By Christie P.
Camden, MI

"He was very nice and professional."

"Very impressed. Got right to work and explained everything."

By Theresa B.
Jackson, MI

"They did an excellent job. "

By Denise J.
Jonesville, MI

"Very professional and friendly, explained things very well."

By Shawn H.
Elk Rapids, MI

"Hardest workers I've ever seen. Real nice, honest guys."

"Friendly, courteous, and responsible."

"I chose Ayers because of the Power Brace System"

By Anna & Barry D.
Mason, MI

"Ayers was recommended by a neighbor. We saw they had good reviews online..."

"Very friendly and professional"

By Christopher S.
Mason, MI

"He was especially great. Very patient and extremely knowledgeable."

"David, Tanner and Hunter W. were a great team! Thank you!"

"Usually I would call multiple companies to make a sound decision on which..."

"Very good and knowledgeable."

"The knowledge on how to fix the crocks"

"The guys were friendly and professional & left the area looking better..."

By Mark D.
East Lansing, MI

"Ty, Jordon, and Troy did a great job on the floor installation. "

By Dennis & Lauren H.
Laingsburg, MI

"Awesome job. Friendly, clean, and just great all around! "

By Cassie & Josh J.
Columbia City, IN

"David the foreman was great! The crew was very professional and easy..."

By Studio Two A.
Lansing, MI

"Timber retaining wall was fixed with little to no damage to site "

By Richard T.
Lansing, MI

"Very knowledgeable, friendly, and professional."

"House was built in the 1920's and had no support jacks in the main load..."

"Greg did a good job on giving estimates. Evan and his crew were very..."

By Randy & Sharon J.
Lansing, MI

"The installation crew worked hard and stayed with it until the job was..."

By Sherry & Joe D.
Lansing, MI

"Very friendly, professional, extremely hardworking and focused."

By Dave & Judy P.
Lansing, MI

"Great communication with everyone we had contact with. We really..."

"They were very friendly and efficient. "

"Very courteous. Very hard-workers and very polite "

"They seemed very knowledgeable and dedicated to their work."

By Heather C.
Lansing, MI

"Explained everything, was very helpful and made sure we were satisfied"
---
---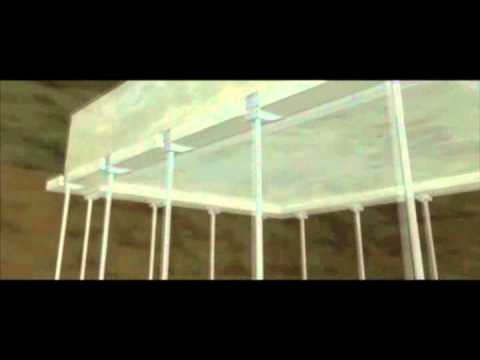 Raising a Sinking Foundation with Push Piers...
There are a number of disturbing signs a homeowner may encounter that indicate a foundation settlement...
Watch Video
Foundation Repair Videos
Get the best foundation repair services from your local experts

No two foundation problems are alike, which is why our professionals will carefully examine your foundation and develop a custom repair plan. We have unique solutions for bowing walls, foundation settlement, floor cracks, and all other types of foundation problems.
All of the products we install are manufactured by Foundation Supportworks, Inc. Each foundation product is carefully designed and tested by a team of structural and geotechnical engineers, and all of our systems come with a written warranty, giving you complete peace of mind.
You don't have to live with stressful foundation leveling problems. Ayers Basement Systems is here to provide you with quality foundation repair services that will restore the integrity of your home. Contact us today to request your free foundation repair estimate in Lansing, Grand Rapids, Kalamazoo, Battle Creek, Muskegon, Jackson, Mount Pleasant, Traverse City, Niles, Alpena or nearby.