Foundation Repair in Grand Rapids, Lansing, & Nearby Michigan
Get complete repair services for wall and floor cracks, bowing walls, and more throughout Michigan and Indiana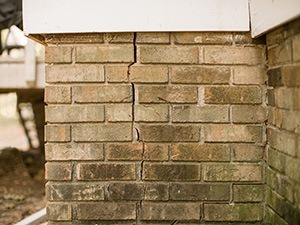 Solutions for every problem. If your foundation is cracked, buckling, or has other damage, our experts can restore your home to safe, functional condition.
No homeowner wants to deal with foundation repair, but foundation problems can affect your home's safety, appearance, and value. If you've seen issues such as floor cracks, bowing walls, or other foundation damage, Ayers Basement Systems can help. We will find the source of your problem and provide you with a quality foundation repair solution.
Before and After
Before

After

Bowing Basement Wall in Elsie, Mi

This homeowner called us because over time their basement wall had began to bow inward. This was a slow process and has horizontal cracks around the bowing. They weren't experiencing any water issues...yet. We assured them it was best to get it fixed before they did have a foot of water in the basement or before the foundation failed.

After a careful inspection and talking to the homeowners we both decided the best solution to the problem would be to install our Carbon Fiber straps. Carbon fiber is made of a very high tensile strength that is impossible to stretch. This makes it easy to adhere the carbon fiber to the bowing wall. This makes the wall stay where it's at without getting any worse over more time.

Before

After

SmartJacks Lift a Settling Foundation in Cement City, MI

After a questionable foundation repair to this Cement City, MI home, the owners began to notice that they're basement didn't look quite right. There were cracks in the foundation and front porch. Not to mention, both the floors upstairs and porch seemed to be sagging and uneven. In other words, the foundation was starting to settle. The owners wanted to keep their basement separate from the upstairs for a little while longer, so they made a call to the basement and foundation experts, Ayers Basement Systems.

To fix this settling foundation, the crew used SmartJacks. The jacks are usually used to repair the floor above sagging crawl spaces, but thanks to their adjustability, the jacks were perfect for this low basement ceiling. Similar to the installation process for crawl spaces, the SmartJacks were attached to previously installed reinforcement beams in the ceiling and lodged into the concrete slab at floor level. The SmartJacks will reduce the amount of stress on the foundation and stabilize the ceiling back to its original position.

If you're interested in a foundation repair, then give us a call for a free estimate!

Before

After

CarbonArmor Strips Repair a Garage Wall in Grass Lake, MI

A crack in the garage foundation was the reason behind the call from these Grass Lake, MI customers. The before photo shows the crack running vertically down the garage from the outside, but the damage of the spreading foundation wall could be seen on to the inside of the garage as well. Having already used our services for foundation repairs in the past, they knew they could trust us for this job as well.

To seal these cracks permanently, the crew used our CarbonArmor Wall Reinforcement system. Based on the innovative technology of aerospace engineers that is now used to support bridges, skyscrapers, and bomb shelters, CarbonArmor strips are a fast repair product that offers both a permanent solution and peace of mind. Once the soil was excavated, the wall cleaned and a high strength epoxy resin applied, the strips were placed over the crack to pull the wall together and keep it that way. After giving the strips time to dry, the crew replaced the soil that missing in the after photo and assured these customers that their damaged foundation problems were over for good.
What Our Customers Say!
"You have 3 very nice young men. They are hard workers which is hard to..."

By William & Cathy G.
Addison, MI

"I was so pleased with the companies installation crew. They worked quickly..."

By Christie P.
Camden, MI

"He was very nice and professional."

"Very impressed. Got right to work and explained everything."

By Sheila & Doug B.
Jackson, MI

"Be sure the crew gets the correct phone number."

By Michele And Harley S.
Jackson, MI

"Exceptional crew and workmanship. Efficient and fast "
All of our patented foundation repair & leveling solutions are custom designed for your home. As a Supportworks dealer in Michigan & Indiana, we install exclusive foundation products that come with a warranty and are installed by our team of trained contractors.
If you're ready to find a solution to your foundation issues, give us a call at 1-844-262-2971 or click below to schedule a professional inspection with one of our foundation leveling & repair experts. We offer free estimates on all our work in Lansing, Kalamazoo, Grand Rapids, and throughout the nearby areas.
---
---
Foundation Repair Videos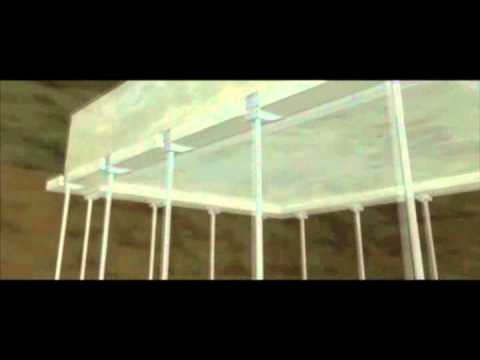 Raising a Sinking Foundation with Push Piers...
There are a number of disturbing signs a homeowner may encounter that indicate a foundation settlement... Watch Video »
Get the best foundation repair services from your local experts

No two foundation problems are alike, which is why our professionals will carefully examine your foundation and develop a custom repair plan. We have unique solutions for bowing walls, foundation settlement, floor cracks, and all other types of foundation problems.
All of the products we install are manufactured by Supportworks, Inc. Each foundation product is carefully designed and tested by a team of structural and geotechnical engineers, and all of our systems come with a written warranty, giving you complete peace of mind.
You don't have to live with stressful foundation leveling problems. Ayers Basement Systems is here to provide you with quality foundation repair services that will restore the integrity of your home. Contact us today to request your free foundation repair estimate in Lansing, Grand Rapids, Kalamazoo, Battle Creek, Elkhart, Muskegon, South Bend, Jackson, Mount Pleasant, Traverse City, or nearby.