Foundation Repair in Grand Rapids, Lansing, & Nearby Michigan
Get complete repair services for wall and floor cracks, bowing walls, and more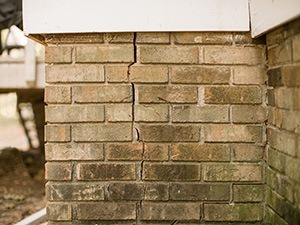 Solutions for every problem. If your foundation is cracked, buckling, or has other damage, our experts can restore your home to safe, functional condition.
No homeowner wants to deal with foundation repair, but foundation problems can affect your home's safety, appearance, and value. If you've seen issues such as floor cracks, bowing walls, or other foundation damage, Ayers Basement Systems can help. We will find the source of your problem and provide you with a quality foundation repair solution.
Before and After
Before

After

Stabilizing Bowing Walls with GeoLock Anchor in Michigan City, IN

Kathy had a bowing wall in her basement so she called our team. We installed the GeoLock Anchor System. This system permanently stabilized Kathy's wall. In most cases it can eventually straighten the wall back to its original position. It is done by putting heavy anchors in stable soil away from your foundation wall. This system is ideal because it involves minimal disturbance to your lawn and home.

Before

After

Piering a Home in New Buffalo MI

This customer called us because they were experiencing sloping floors and cracks in the foundation. We used Helical Piers to stabilize the home as well as to help return the floors and foundation to the original position. Helical Piers allow for fast, effective installation so there was minimal disturbance to the customer.

Before

After

Securing Bowing Walls in New Buffalo, MI

Jim's basement walls were bowing and cracked on the inside and outside of the foundation. He called our team and asked about possible solutions. We installed PowerBrace, a foundation repair system created to secure basement walls in place and overtime it will straighten them. Often outside pressures can cause your basement walls to crack or tilt, this foundation repair system counteracts these pressures by keeping your basement walls in place. Over time, the system can be tightened to not only secure the walls in place, but to also straighten them.
What Our Customers Say!
By Gary & Joann K.
Geneva, IL

"Mike Remar was very knowledgeable. Kim Starks has the ability to adapt to..."

"They were super and answered all my questions and were prompt."

By Mike & Barabara
Stevensville, MI

"Knowledgeable and took time to discuss the project. Hands on."

By Nicholas V.
Saint Joseph, MI

"Great service and quality installation. "

"Answered the phone return calls very professional explain things well"

"Gage, Jake, and Emecca were very friendly and knowledgeable. Gage walked..."
All of our patented foundation repair & leveling solutions are custom designed for your home. As a Supportworks dealer in Michigan & Indiana, we install exclusive foundation products that come with a warranty and are installed by our team of trained contractors.
If you're ready to find a solution to your foundation issues, give us a call at 1-844-262-2971 or click below to schedule a professional inspection with one of our foundation leveling & repair experts. We offer free estimates on all our work in Grand Rapids, Lansing, Kalamazoo, and throughout the nearby areas.
---
---
Foundation Repair Videos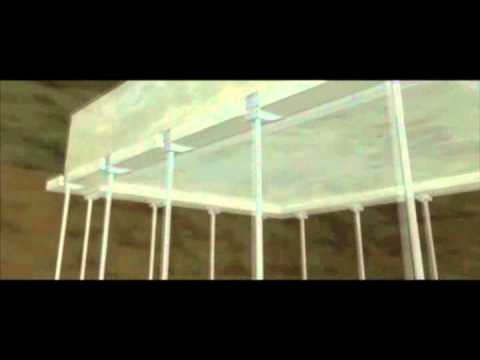 Raising a Sinking Foundation with Push Piers...
There are a number of disturbing signs a homeowner may encounter that indicate a foundation settlement... Watch Video »
Get the best foundation repair services from your local experts

No two foundation problems are alike, which is why our professionals will carefully examine your foundation and develop a custom repair plan. We have unique solutions for bowing walls, foundation settlement, floor cracks, and all other types of foundation problems.
All of the products we install are manufactured by Supportworks, Inc. Each foundation product is carefully designed and tested by a team of structural and geotechnical engineers, and all of our systems come with a written warranty, giving you complete peace of mind.
You don't have to live with stressful foundation leveling problems. Ayers Basement Systems is here to provide you with quality foundation repair services that will restore the integrity of your home. Contact us today to request your free foundation repair estimate in Lansing, Grand Rapids, Kalamazoo, Battle Creek, Muskegon, Jackson, Mount Pleasant, Traverse City, Niles, Alpena, or nearby.