Basement Flooding Solutions in Michigan
What causes basement flooding and how to prevent it
If your basement flooded once, it can happen again. Fortunately, there's a lot you can do to prevent a flooded basement. That's where we come in. As a basement waterproofing company, Ayers Basement Systems offers solutions that will ensure that your basement stays dry.
There are few things that can cause more damage to a home than a full-scale basement flood, especially if you have a finished basement. Plumbing failures and severe weather are the most common causes of flooding, which is why it's essential to be prepared.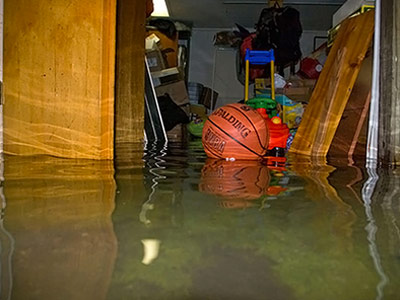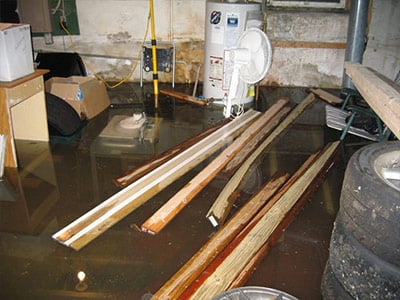 Call us today at 1-844-262-2971 or click below to learn more about how we can help you solve your basement flooding problems. We offer free estimates on all our services in Lansing, Grand Rapids, Kalamazoo, and the nearby areas.
---
Common basement flooding problems
Basements can flood from a number of areas, including:
Wall cracks
Floor cracks
Leaking or burst pipes
Leaking windows
Hatchway doors
Sump pump failure
Water heater failure
Protect your home from a basement flood today
At Ayers Basement Systems, we have basement waterproofing products to solve all of these problems.
Perimeter drainage systems
Doorway drainage systems
Sump pumps
Waterproof wall and floor products
Wall and floor crack repairs
Replacement windows
Water heater flood protection
Our installations include a written, transferable warranty that will provide you with long-lasting peace of mind.
If you have ever had a flood in your basement or are concerned about one, the local experts at Ayers Basement Systems are here to help! We provide complete basement waterproofing services, and our experts will help you identify the best solutions for your home.
Call us today at 1-844-262-2971 or contact us online to learn more and get started with a free estimate! We proudly serve in Grand Rapids, Lansing, Kalamazoo, Elkhart, Battle Creek, South Bend, Muskegon, Mount Pleasant, Traverse City, Jackson and throughout the surrounding areas.
Looking for a price? Get a no cost, no obligation free estimate.