How to Level Sinking Outdoor Concrete in Michigan
In the past, mudjacking was the best way to fix sinking concrete stairs, driveways, sidewalks, etc. However, mudjacking didn't completely solve the problem, which is why Ayers Basement Systems uses PolyLevel® to fix your sinking concrete problems. Take a look at why PolyLevel® is the better solution to your problem.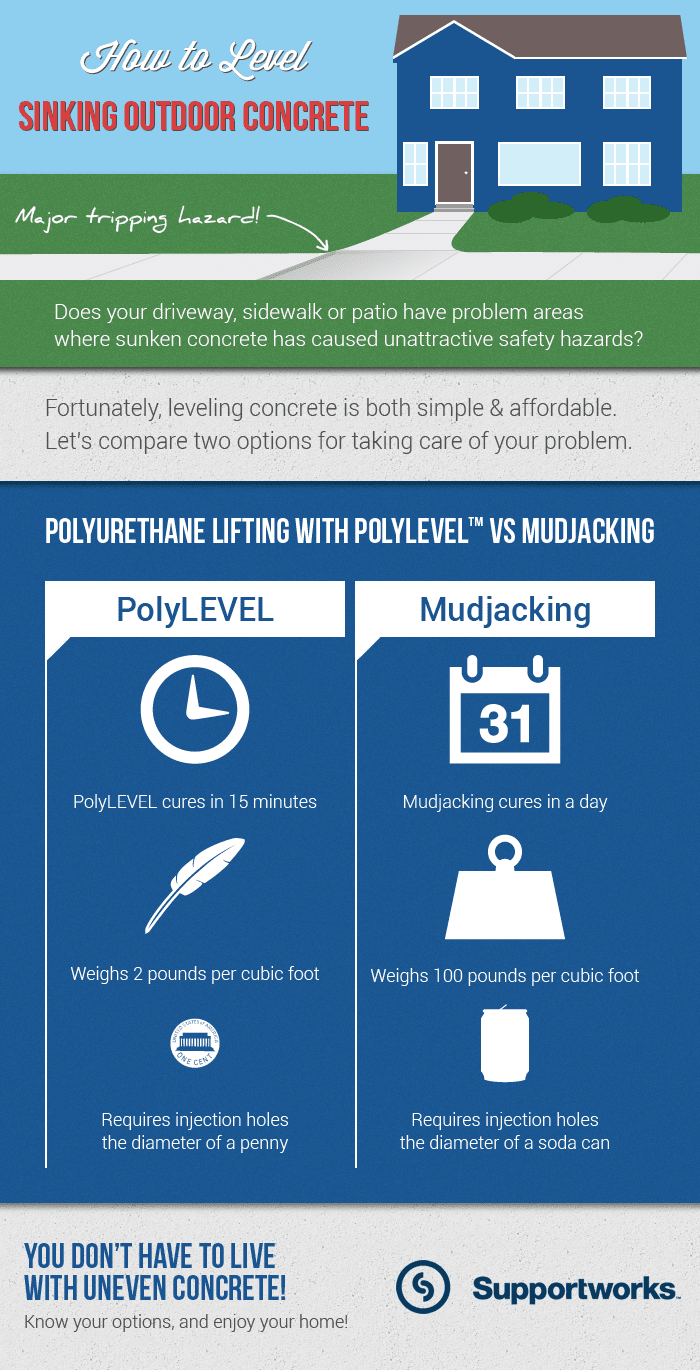 Looking for a price? Get a no cost, no obligation free estimate.