Your Basement & Foundation Contractor
For over 40 years we have helped Charlevoix homeowners and businesses with their foundation repair and basement waterproofing needs. With the decades of service we have successfully completed hundreds of waterproofing and foundation projects throughout Michigan & Indiana, including Charlevoix. We provide foundation repair, concrete leveling, crawl space encapsulation and basement waterproofing.
Why Us for Basements & Foundations:
Experience - 40+ years and hundreds of successful projects.
Patented Products - proprietary basement & foundation tools.
Trained Professionals - trained & experienced repair specialists
Professional Service - dedicated to 100% customer satisfaction
Armed with experience, expertise and the right tools, we offer permanent solutions to basement and foundation problems. Give us a call at 1-844-262-2971 for a free home inspection and no-obligation cost-estimate.
Basement Waterproofing & Crawl Space Repair
Water or moisture in your basement or crawl space leads to mold and eventually to rot. Mold is dangerous to you and your family's health and rot is dangerous to the structural integrity of your home. Ayers Basement Systems protects your home from these dangers using a patented and proven waterproofing system. Our complete waterproofing systems comes with a transferable, lifetime, dry-basement warranty.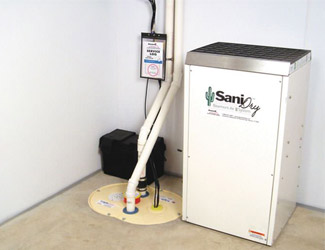 We can fix:
Wet Basements
Damp or Moldy Crawl Spaces
Leaking Wall Cracks
High Humidity in the Space
Uncomfortable Temperatures
Wet Basement Waterproofing
We are members of Basement Systems, the international network of waterproofing contractors. As members of the network our specialists receive advanced training and certification as well as access to patented basement waterproofing products. We install an interior drainage system complete with sump pump and back up sump. The systems is hidden but keeps your basement permanently dry. The addition of a specially designed basement dehumidifier prevents mold growth in the space.
Crawl Space Encapsulation
We protect your crawl space using a similar waterproofing system. The crawl space is encapsulated with insulated matting and a thick vinyl vapor barrier that runs along the floor and up against the crawl space walls. A crawl space sump pump and dehumidifier are added to complete the system. Water is kept out of the crawl space, mold and rot are prevented and the floors above the crawl space are kept comfortable.
Foundation Repair & Concrete Leveling
Foundation problems are serious issues that need to be corrected by a skilled professional. Ayers Basement Systems is Charlevoix's skilled professional. We offer permanent foundation repair and restoration services.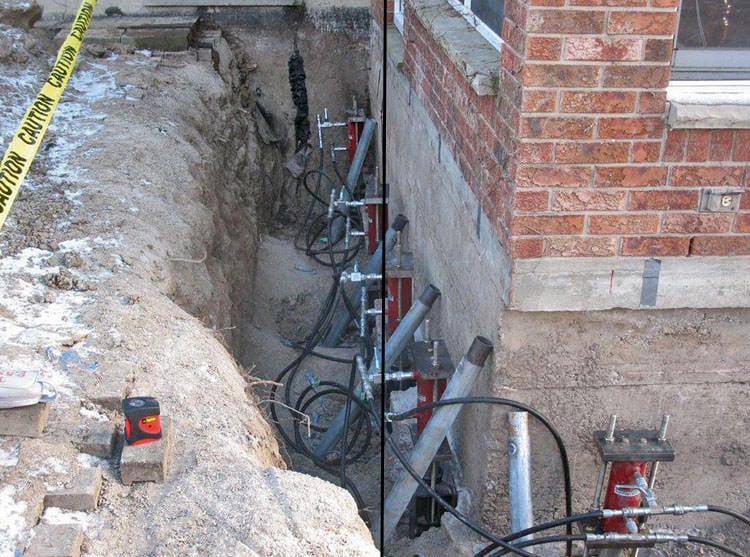 We can fix:
foundation wall cracks
Separating floors
Soil issues
bowing walls
Sunken concrete slabs
Professional Foundation Repair
If you have a sinking or settling foundation, we use foundation piers to drill down to load bearing soil. Depending on the exact issue you are facing, we may use helical piers, push piers, slab piers or helical deck piers. We can also correct bowing basement walls using wall supports, wall anchors or sprayed concrete. We can even fix sunken floors over your crawl space with crawl space jacks. Whatever foundation challenge you face, we have a solution.
Updated Mudjacking Techniques
We use an updated mudjacking technique (aka slab jacking) to lift and level sunken concrete slabs. We drill small holes in the sunken slab and inject PolyLEVEL, a polyurethane foam beneath the slab. The foam expands to fill all the gaps beneath the slab and lifts it back to its original position. The foam is much lighter than the traditional mudslurry used in this process. This means less stress on the bearing soil. PolyLEVEL also cures in hours rather than the days mudslurry takes. We offer the best concrete leveling services for homeowners and businesses in Charlevoix.